Welcome to Chapman Cattle Company
Chapman Cattle Company is a 3rd generation seedstock operation, and has been a source of registered breeding cattle for more than 65 years. Located on the edge of short-grass country in central Alberta , our cowherd currently consists of 600 Registered Angus females. The base of our Angus herd originated from the Walling Angus Ranch herd out of Winifred , MT. Multiple age groups of the older proven cows from the Walling herd were purchased from Crowfoot Cattle Co., who had acquired the entire herd in 1999. As you will see through the sires in use within our program, our goal is to continue to propagate the maternal efficiencies this cowherd possesses by line-breeding in some of the breeds most productive cow families...
Click here to read more >>

Ranch News and Events
February 23, 2023
17th Annual "Forage-Developed" Angus Bull Sale
2:00 pm MST Stettler Auction Mart
Stettler, AB 
Selling 100 x 2 Year Old Angus Bulls
Sale Broadcast DLMS.ca
Catalog coming soon!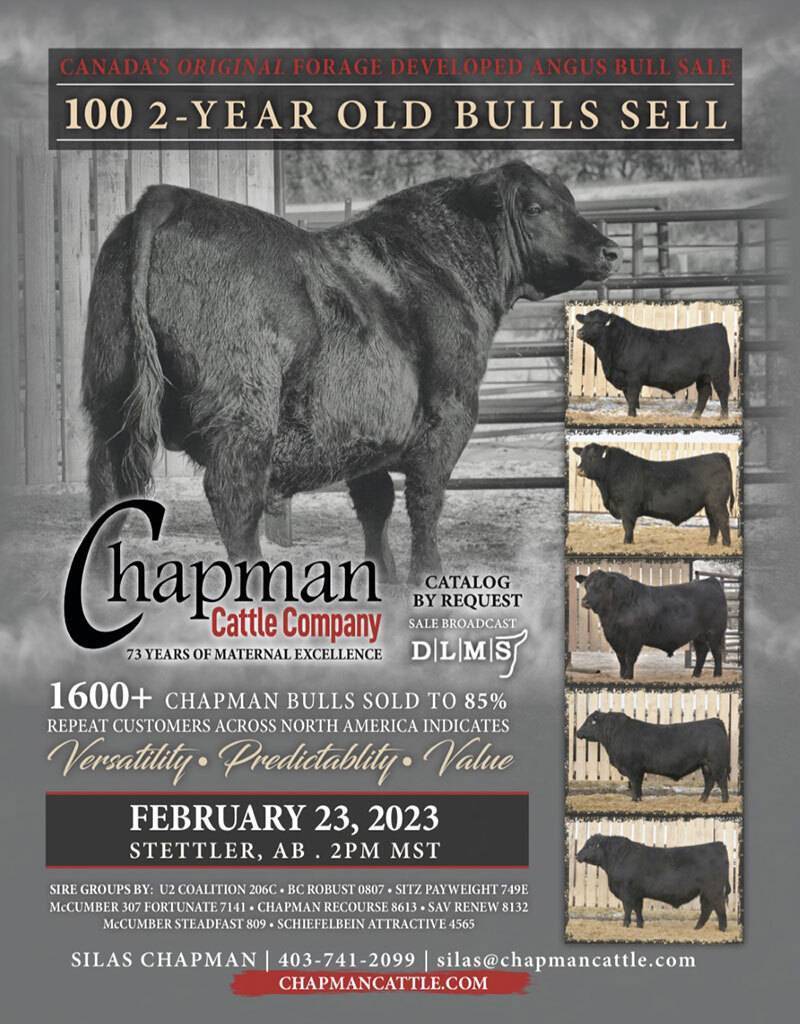 Forage-Developed
2 Yr. Old Bulls developed extensively on grass and hay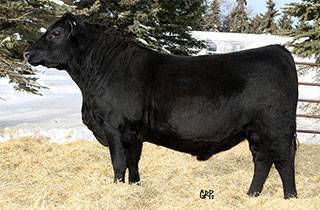 Email Us to join our Mailing List and receive ranch news, event notices, and sale catalogues